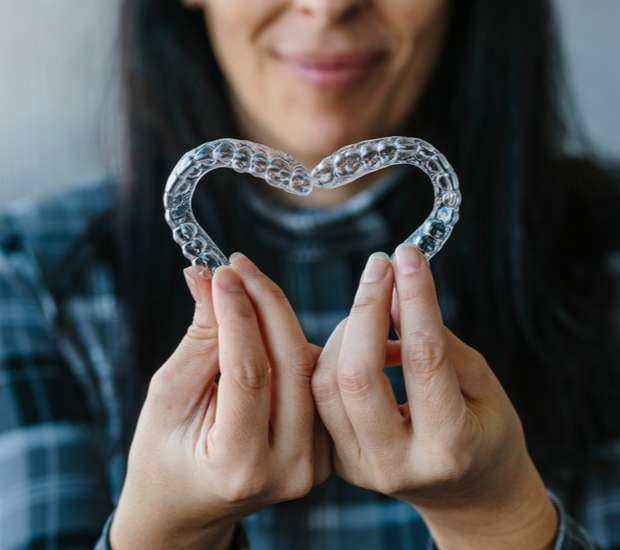 Invisalign First
Seattle, WA
Through groundbreaking research and technology, Invisalign® found a way to correct growing baby teeth and enhance young smiles well before adolescence with Invisalign® First. Traditionally, treating baby teeth, especially cosmetically, was unthinkable as dentists focused primarily on saving decayed teeth. However, over the last decade, we have found that many dental complications apparent in permanent teeth can be corrected in the early development years.
Invisalign First is the first teeth-aligning treatment designed specifically for baby teeth and young smiles. Dental complications range from minor to severe and can address a variety of issues simultaneously without affecting the growth and development of their teeth. Their removable design provides comfort and allows for maintaining good oral hygiene.
At Lovrovich Orthodontics in Seattle, we provide Invisalign First for young children. We will examine your child and discuss their orthodontic treatment plan with you. To learn more about our services or schedule an appointment, call (206) 525-7000 today.
About Invisalign® First
Align Technologies created Invisalign® First, specifically designed to aid development of growing teeth requiring early interceptive therapy. Invisalign First aligners treat a broad range of malocclusions, predict dental arch expansion, change movement patterns, support clinical crowns for adjusted bites, and support erupting permanent teeth. The aligners' removable, smooth, and clear design enables children to maintain good oral hygiene and creates comfort from rubbing brackets and poky wires.
Candidates of Invisalign First
Children's smiles develop as they grow, and orthodontic treatment can begin as early as 6-years-old. Each child's baby teeth grow at different rates; between ages 6 and 10, issues that need orthodontic treatment become apparent. We recommend Invisalign First for children who have minor to severe alignment issues but do not have tooth decay or damage.
How the Process Works
Invisalign treatment starts with the smile assessment in which we scan the patient's mouth, including their teeth, gum line, jaw, and bite. Using the iTero® Element 3D scanner designed by Invisalign, we can take up to 6,000 images per second, resulting in more accurate results. Our ClinCheck® mapping software creates an algorithm that calculates the amount of force for every anticipated tooth movement and ensures teeth move in the right direction.
The ClinCheck software enables us to customize a treatment plan and digitally maps out the process, so patients are able to see their anticipated smile during the first visit. We will discuss the treatment plan, guidelines for maintaining aligners, and process during and post-treatment. The 3D scan is sent to our lab to create the first set of aligners, which is ready in about two weeks.
Materials Used for Children's Aligners
Invisalign clear aligners use SmartTrack® material for enhanced comfort, faster treatment, improved control, and predictability. During the scan, the iTero Element scanner traces the gum line, jaw line, and bite to create precise aligners that fit snugly on the teeth, providing more comfort. SmartForce® Attachments are tooth-colored dots used as attachments to secure aligners to the teeth while applying the amount of necessary force. They are automatically added to the treatment and designated to certain teeth.
Invisalign created the Blue Compliance Indicator, small blue dots on aligners for teens that will fade from blue to clear, helping us determine if the patient is wearing the aligner for the indicated amount of time. They also assess and track patient's progress, allowing us to make proper adjustments as necessary and ensure treatment goes as planned. Depending on the case, we may suggest a child wear a Vivera® retainer post-treatment to secure the teeth's position as their permanent adult teeth come in.
Benefits of Invisalign® First
Treating teeth-straightening issues in growing children can positively affect their development and prevent many issues in their permanent teeth. More than 91 percent of the adult population are dealing with cavities and 12.4 million children in the United States had untreated caries. There has been a notable connection between untreated dental issues, including straightening and alignment issues, in childhood and more dental complications in adulthood.
To produce more accurate results and personalized treatment, Invisalign First provides:
Face-to-face doctor visits to track patient progress at every appointment
Built-in assurance with the blue compliance indicator
3D visual interface with clinical software that eliminates guesswork
Invisibility for enhanced confidence and ability to continue everyday activities
Simple solutions for complex issues in primary teeth
Invisalign Care and Maintenance
To properly maintain aligners, patients must adhere to good oral hygiene practices such as brushing, flossing, and rinsing at least twice a day. We recommend patients brush and floss after every meal to eliminate any remaining bacteria, residue, and food particles present. Equally important is cleaning out the aligners by brushing them with a soft-bristled toothbrush and a cleaning solution (mouthwash or cleaning crystals) before placing them back on teeth.
Post-treatment Care
After completing treatment, patients should maintain their oral hygiene routine to ensure maximum cleanliness and prevent decay or damage. We highly encourage patients to wear a Vivera retainer, especially young kids with growing teeth. It is crucial to keep the teeth's new positioning as they naturally tend to shift back to their original placement.
Schedule a Visit Today
Invisalign First consultations and treatments are available at our office. The Lovrovich Orthodontics team looks forward to treating your child and starting their new smile journey with them. Call our office at (206) 525-7000 to learn more or schedule an appointment.
Frequently Asked Questions About Invisalign First
What will happen if my child does not wear their aligners for the prescribed amount of time?
Invisalign aligners are meant to be worn for 20-22 hours a day to produce the most accurate results in the timeframe prescribed. This can be quite difficult for children, but Invisalign's smart and comfortable design makes it much easier to get used to. The first few sets of aligners may cause pressure; patients who wear them for the majority of the day for the first few weeks have found them to become more comfortable and often forget they are wearing them. It is vital that parents constantly monitor their children and encourage them throughout their journey.
How much does Invisalign First cost?
The cost of Invisalign varies from patient to patient depending on duration, amount of trays, and insurance coverage. Treatment can range from $2,500 to $5,000 but may be covered or partly-covered by insurance or paid in monthly payments. We will discuss payment methods during the initial consultation appointment.
What happens if my child loses or breaks their aligners?
It is very common for children to lose or break their aligners, most commonly by accidentally throwing them away, dropping them on a hard surface, or keeping them under hot water. Contact us as soon as you notice they are missing or broken and we will order replacement aligners. We can also guide you on whether they should continue wearing their current aligners or move on to the next in the set while waiting for the replacements.
Are there any dietary restrictions while on treatment?
Traditional metal braces have many dietary restrictions. That is why many patients ask whether Invisalign comes with the same set of restrictions. Aligners are removable, so patients can take them off when eating and drinking. Since they are removed when eating or drinking, your child can eat or drink as they like. We recommend staying away from high-sugar foods and beverages for growing teeth as this may disrupt their development.
If my child wears aligners in childhood, will they need them again in adulthood?
Many teeth-straightening issues can be treated during childhood with Invisalign First. During the final visit of their treatment, we will assess whether the child needs a retainer to maintain their teeth's positioning prior to permanent teeth development. If permanent teeth are coming in or will be coming in soon after treatment, we may have them wait until all of their teeth come in before prescribing additional treatment. Many patients can go the rest of their lives with their new smile and find no complications.
How long will my child have to wear the aligners?
The average treatment time for traditional braces is 2 years while the minimum time for clear aligners is 6 months. Our average patient wears aligners between 6 months to a year. We will discuss your child's treatment time during the consultation appointment, as duration varies from patient to patient.
Recent Posts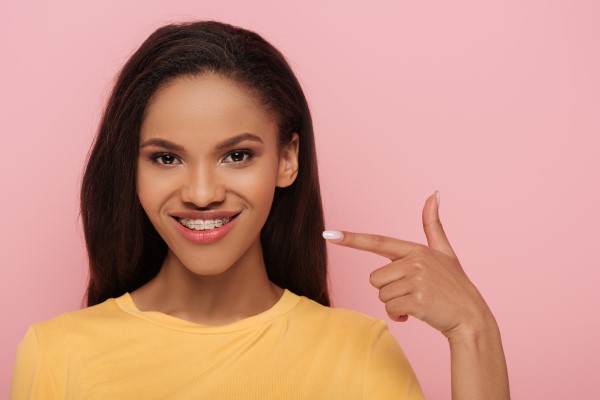 More people are recognizing the importance of teeth straightening. You can consult your dentist if you think you need this treatment. Receiving a referral to an orthodontist can present the possible types of dental straightening. Here are the different teeth straightening options that your orthodontist can offer.This type of teeth straightening system involves wearing removable,…