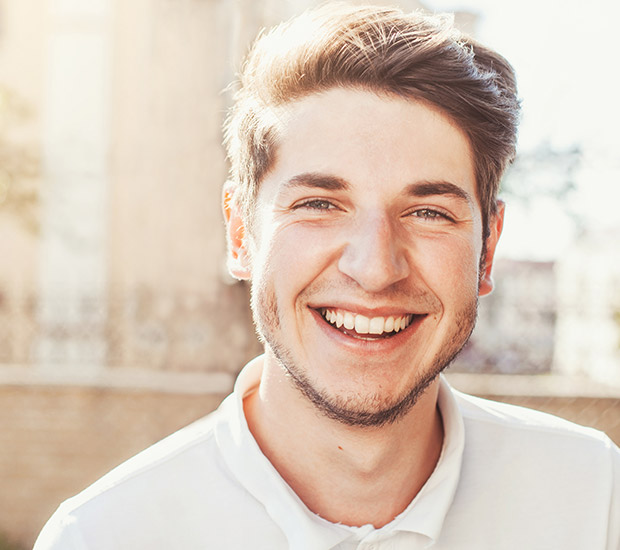 Light Accelerated Orthodontics™
Seattle, WA
Light Accelerated Orthodontics™ is a newly-emerging technology that accelerates orthodontic treatment time. It uses light energy to stimulate bone in the roots of teeth to allow for tooth movement. This device is the first of its kind and approved by the FDA for both metal braces and clear aligners.
At Lovrovich Orthodontics in Seattle, we offer light accelerated orthodontics to expedite treatment. We can discuss how light energy accelerates treatment time during your appointment. To learn more about light accelerated orthodontics or schedule an appointment, call (206) 525-7000 today.
What is Light Accelerated Orthodontics?
Light Accelerated Orthodontics™ technology was established over 85 years ago by Biolux Research. They developed OrthoPulse®, a device that uses low levels of light energy to stimulate the bone surrounding teeth for enhanced and accelerated tooth movement. The device emits low-intensity infra-red light to produce these benefits while keeping light emission at a minimum for patients.
The OrthoPulse Smart Device is self-applied by patients in the comfort of their own home or office. The patient need only activate the device on teeth for 10 minutes a day to facilitate tooth movement. Its smart material and low-light energy are clinically proven to be safe for medical use, with over 6,000 published cases. The device is gentle and comfortable on the mouth and can reduce discomfort associated with orthodontic treatment.
How the Device Works
The OrthoPulse Smart Device is a silicone mouthpiece that is both waterproof and can fit in any mouth. It has an 850 nm infra-red wavelength that emits low-intensity light energy, safely. The advanced Bluetooth feature syncs patients' recorded time, allowing them to share with their doctor and track progress. The device is soft and comfortable, has no buttons or wires, and alerts patients when the treatment is complete.
How it Works: The light energy used in the Orthopulse device comes from mitochondrial enzymes of cells that is converted to chemical energy. Near infra-red light encourages cell metabolism and increases the chemical energy that can help the body "heal, regenerate, and reduce inflammation and pain." By using the same type of light energy, the OrthoPulse device is able to transfer that energy to the issue and bone in the mouth. The low-intensity light helps regenerate the surrounding bone, which allows teeth to shift to their directed position.
How Light Energy Accelerates Treatment
Light energy used in therapy or treatment utilizes a process called photobiomodulation, the application of therapeutic light in the near-infrared range generated by low-energy light. Photobiomodulation is the technology behind OrthoPulse. The device emits near-infrared light towards the buccal alveolar mucosa to promote bone remodeling and strengthens stressed tissues as teeth are moved.
Stimulating bones through light therapy also allows for an increase in ATP (Adenosine Triphosphate) production. ATP is the main energy carrier for all living organisms, and ATP is often consumed for energy in other parts of the body, especially after surgery, trauma, or invasive treatment. Infrared light has been shown to upregulate ATP production twofold, doubling on time reduction and healing effects.
Advantages of Light Acceleration
A National Institute of Health article found that "long orthodontic treatment time poses several disadvantages like higher predisposition to caries, gingival recession, and root resorption." This creates a higher demand for faster orthodontic treatment, especially in teenagers and adults. The science of light energy, coupled with biology, allows patients the luxury of shorter treatment time as well as protecting and preventing damage to the teeth.
Light Acceleration in orthodontic treatment holds many other benefits for patients including:
Reduced time so patients living multidimensional lives can fasttrack their treatment
Self-applicable and tracks progress, calling for less orthodontic check-ups
Its versatility allows it to work on any fixed or removable appliances (metal braces, ceramic or clear braces, and lingual braces)
The infra-red light obtained from biological cells is scientifically converted into chemical energy, deeming it safe to use.
Stimulates bone growth and facilitates movement
Needs only 10 minutes per day to accelerate treatment
Effectiveness of Light Energy
Light energy has been used in accelerating teeth movement for over 80 years and has shown promising results. With over 6,000 patient trials, studies, and testimonials, the OrthoPulse device proves to be effective in facilitating tooth movement at a faster rate. Bone stimulation, regeneration, and facilitation not only moves the teeth, it also strengthens bone, root, and tissues to keep teeth in their new position.
Light energy has been used in many fields and practices to accelerate treatments. The publication of results from a multi-center clinical trial showed "patients saw a 2.3x acceleration of tooth movement with extra-oral photobiomodulation (light acceleration) during the alignment phase of orthodontic treatment suggests that significant time savings can be achieved." Improvements and advancements in orthodontics coupled with light energy can allow patients to complete treatment in just 6 months.
Start Your Journey Today
Light accelerated orthodontics is available at our office. The Lovrovich Orthodontics team specializes in its technologies and can thoroughly discuss its benefits. Call our office at (206) 525-7000 to learn more or schedule an appointment.
Frequently Asked Questions About Light Accelerated Orthodontics
Does the device cause pain or discomfort?
The OrthoPulse device does not cause pain or discomfort. Its one-size-fits-all feature makes it comfortable for any mouth. The patient cannot feel the light or heat emitted from the device as its low-level low-intensity energy emanates straight into the gums and roots.
How much time can LAO save in orthodontic treatment?
Time reduction depends largely on the patient's case, how well they comply with the guidelines of both the aligners and OrthoPulse device, and the initial treatment duration. Studies have shown the average to be between 30-63% time reduction. Some patients have seen their treatment time cut in half.
How does the OrthoPulse device alert patients throughout treatment?
The device has three little dots that light up in different colors. All green means the device is ready to be used; all yellow means the battery is low; all blue means treatment in progress; only two blue means the treatment is complete; and all half-moon blue dots means treatment paused. The device pamphlet will have all of the instructions and indicators to follow.
Can I use the OrthoPulse device more than once a day?
We do not recommend using the device more than the allotted time as too much infrared light can cause damage to the mouth. Moving the teeth too quickly can also cause damage to the bone and gums. If teeth are not moved in the right position, the bite can become misaligned, leading to additional damage and wear on the teeth.
Does light accelerated orthodontics cause root resorption?
All orthodontic treatment results in some root resorption because of the work being done on the teeth and gums. Light accelerated orthodontics uses light energy, which helps aid in the reduction of root resorption. The OrthoPulse device can halt root resorption from braces or clear aligners.
Recent Posts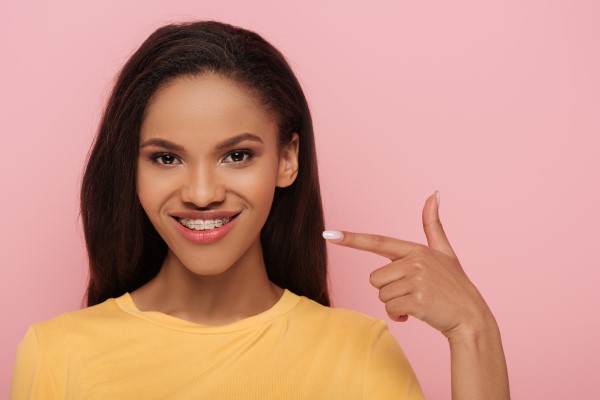 More people are recognizing the importance of teeth straightening. You can consult your dentist if you think you need this treatment. Receiving a referral to an orthodontist can present the possible types of dental straightening. Here are the different teeth straightening options that your orthodontist can offer.This type of teeth straightening system involves wearing removable,…